Yesterday was World Card Making Day. I pulled out my craft stashes for yard sale and was hoping someone crafty would show up and appreciate them. And yes, a lady named Christina, who was looking at my stamps one by one until she stopped and asked me how much it is for all. And yes, she bought 100+ stamp sets from me!!! She also got most of my craft punches. What I was surprised is that her husband actually helped her test every single punch to see if they are sharp. What a supportive husband! I immediately looked at my husband and hoped he got some hints from me. I am so happy that my yard sale was successful. In the end I had some time to sit down making a card to celebrate this wonderful day.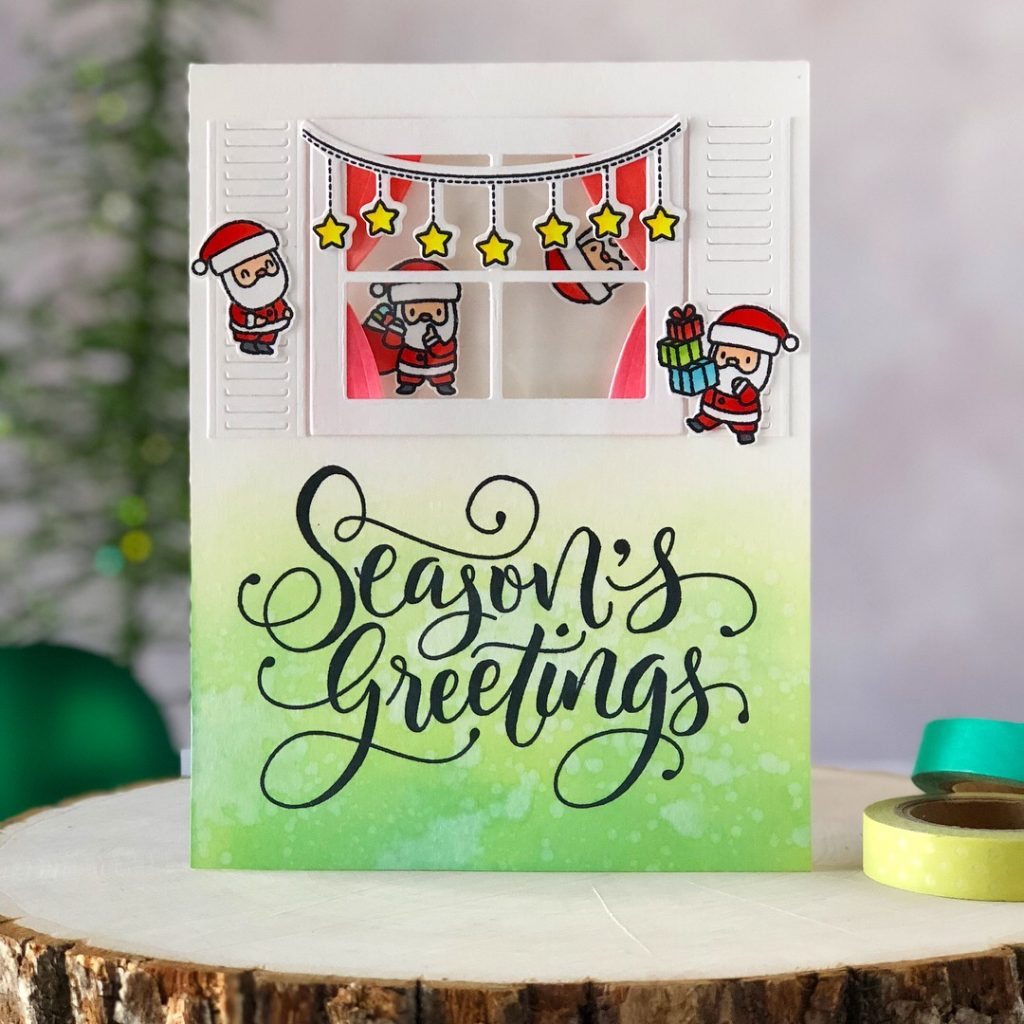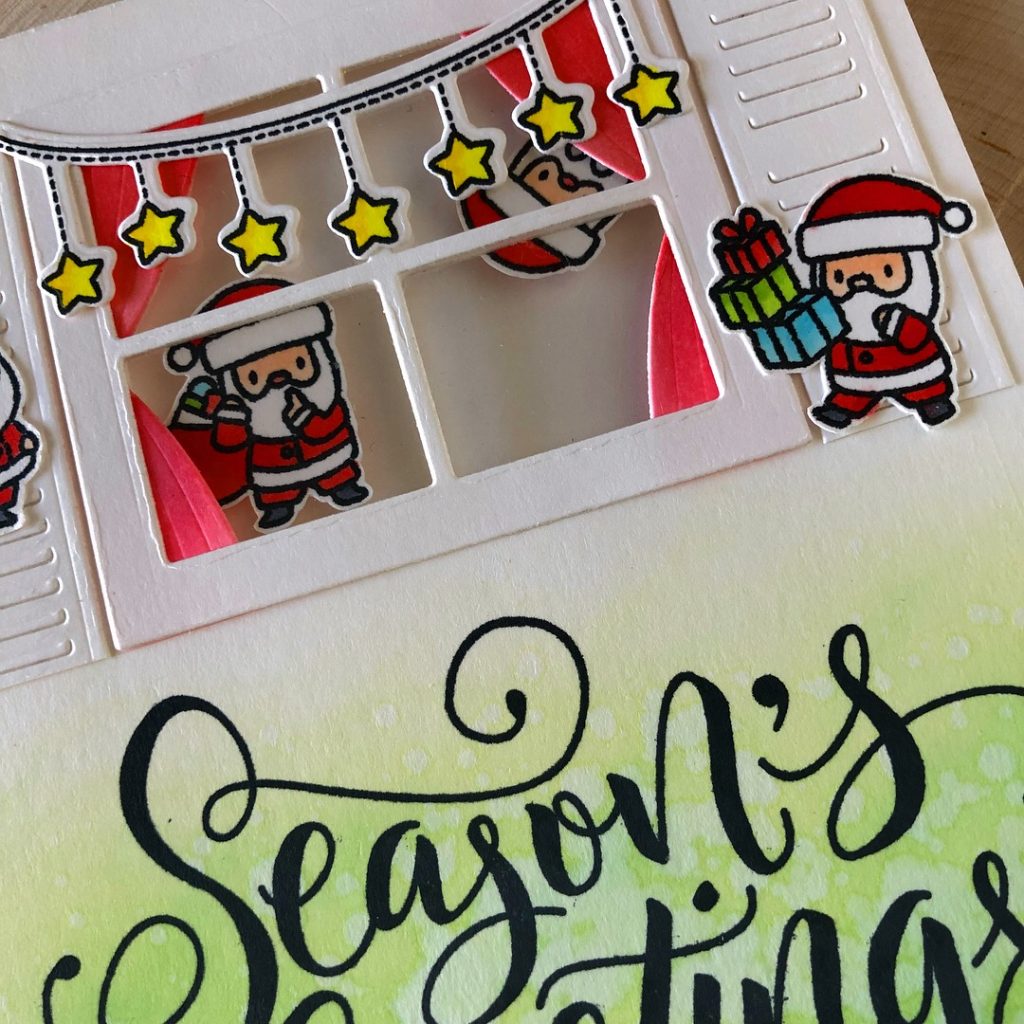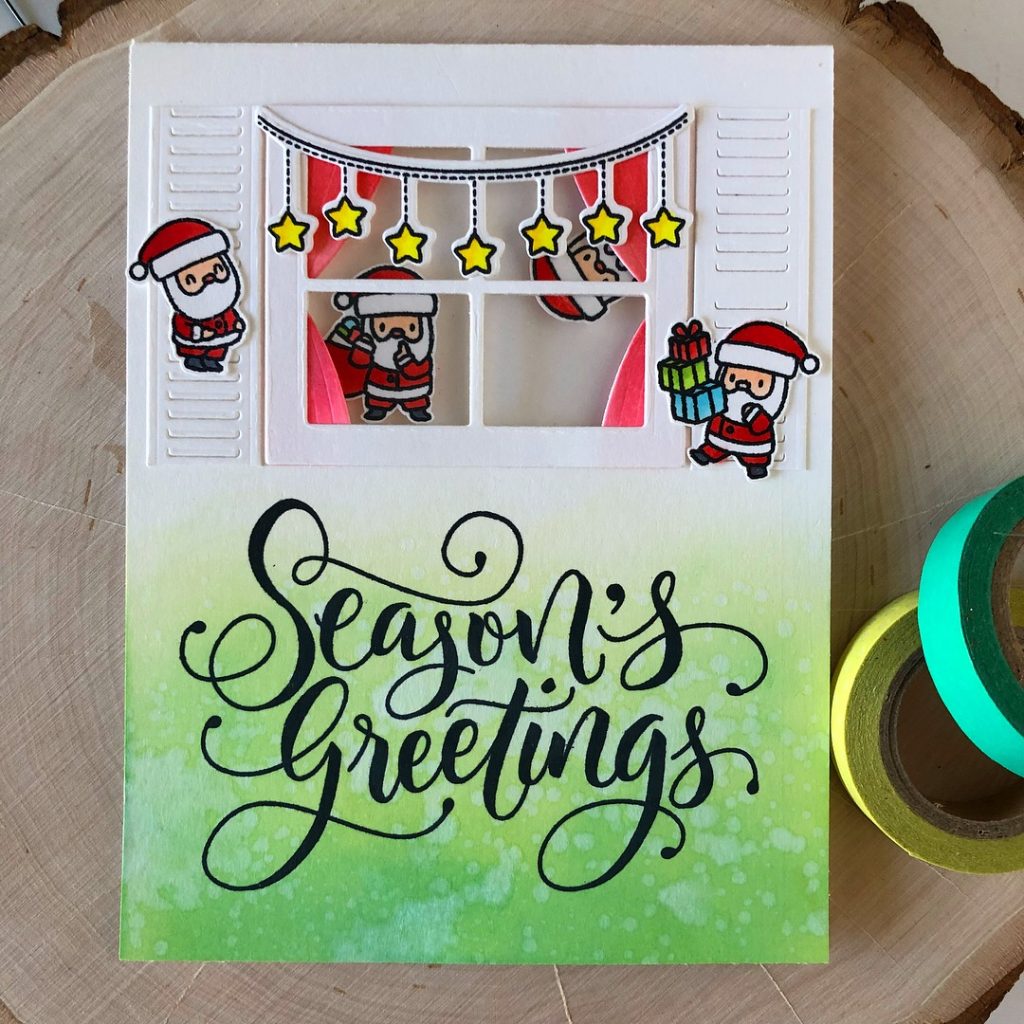 I used copic markers to color all images from Mamaelephant Little Santa Agenda stamp set.
I cut the window with My favorite things Classic window  die, added Heat Resistant Acetate to create window glass.
Assembled everything with Scotch Quick drying Tacky Glue.
I used Tim Holtz Distress oxide ink in Twisted citron and Cracked pistachio to create the blending for the bottom of this card.
At last, I added a large beautiful sentiment from Mamaelephant Season's Wishes stamp set.